Vitamins worth their Weight?
In a lot of cases, Vitamin supplementation can help with healing of tissues; yet the Vitamins we can get at the store don't seem to help. This is because the industry of Supplements is not regulated by the FDA. As long as it does not have something in it that can cause harm, The Supplement stays on the market. That does not mean that it is in the most bioavailable or dissolvable form to you.
There are also some Vitamins/Minerals and Supplements that should not be taken together or have best times of day to take them, but how do you know this? Where do you get the information? We can help…
The most common need in CO is Vitamin D3 and it is best taken with Vitamin K at night with fatty foods. So, If you only eat a salad for dinner, but you have a fatty meal for breakfast, You want your Vitamin D in the morning.
Looking for a great Supplement or Vitamin? We have them available. These products have been tested and pass FDA standards for pharmacological grade products, but come with a slightly better price tag.
https://www.purecapspro.com/agilityphysio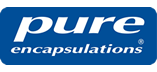 Weight Loss is one of the most common things people seek out advice and guidance for. At Agility Physical Therapy and Sports Medicine, we are trained in aspects of Nutrition, Fitness and Exercise. We can help you build a plan for your nutrition and keep you accountable for follow through. How do we do this?
Wellness Coaching.
What is a Wellness Coach? It is a person trained to guide you through some of the general aspects of health, wellness, Fitness and nutrition.
Wellness Coaches are experts in establishing relationships and practicing core coaching skills that assist the individual in identifying values and desires, transforming them into action, and maintaining lasting change over time.
Wellness coaches help develop their clients' overall strengths and abilities, according to the International Coach Federation.
There are a variety of reasons that people turn to life or wellness coaches for help. For instance, you might consider looking for a coach if you:
Need some guidance on moving forward in your career
Want to learn how to best take advantage of strengths and talents
Don't know what to do about a major life decision, such as a move or promotion
Don't have an acceptable work-life balance
Are overstressed
Aren't as healthy as you'd like to be